Search Engine Optimization
Search Engines are where people go with most of their queries. As a business, it can be extremely beneficial to show up when someone searches for something related to your service/product. Being seen can make all the difference, as it will further lead to engagement and finally, conversions. 
There are two methods of using search engines for digital marketing, namely, SEO and SEM.
SEO in digital marketing, is the term for all the techniques, from creating content with appropriate keywords to using meta tags and creating backlinks, used to rank on SERPs (Search Engine Result Pages) organically. This means you don't pay to be seen on the SERPs. SEO is one of the most important aspects of digital marketing for a brand.
SEM on the other hand, is paid advertising to rank on top of the first page of SERPs. The first few results you see on the first page with the word 'Ad' in bold are the products of SEM. The advertiser is charged an amount for each click by users. To buy advertising space on search engines, platforms like Google Ads are used. 
Social Media
Social Media Marketing refers to all activities which a business performs on social platforms to engage with its customer base and promote its products/services. Different social media platforms offer different features, with some of the most popular ones being Instagram, YouTube, FaceBook, Twitter, Pinterest, LinkedIn, etc. Businesses can use the various features of different social media to get creative and improve user engagement.
PPC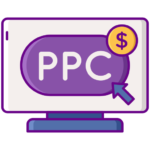 PPC in digital marketing is a technique to drive traffic to your website by paying a fee every time your ad is clicked. One of the most popular types of PPC advertising is Google Ads, which lets you pay to get top slots on Google's SERPs at a price "per click" for the links that are clicked. There are various other channels where you can use PPC marketing, like paid ads on FaceBook, sponsored messages on LinkedIn, Twitter Ads Campaigns, etc. 
Display Advertising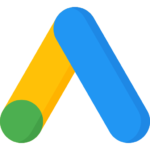 You've already seen display advertising, even if you haven't realised it yet. Display Ads appear on third-party websites and they use content like text, images, videos, etc. to promote products/services.
From banner ads to desktop and mobile leaderboard ads, there are several types of display ads. Most of them are shaped in a square or rectangular format, and comprise of content which is commonly aligned with the content of the host website and preferences of the target audience. Display advertising campaigns are run through advertising networks such as Google Ads or FaceBook advertising.
Email Marketing
Email marketing is an influential form of  digital marketing which uses email to market a business's products and services. Email marketing helps keep your clients up-to-date with your latest products/services or offers by using marketing automation techniques. 
It can play a pivotal role in your marketing strategy by helping in lead generation, increasing brand awareness, and keeping customers engaged in between the 'customer journey'.
Content Marketing 
Content marketing is the creation and distribution of relevant content like social media posts, email, blog posts, white papers, videos, etc., to current and potential customers. When done right, i.e., when the content provided adds value to the customers, it can lead to increased engagement and sales for a business.
The key is to make your audience think of you as a partner interested in their welfare rather than an entity trying to get them to buy from it. This can result in thriving relationships between you and your clients.
Influencer Marketing
Influencer marketing is a type of social media marketing which uses endorsement from 'influencers', i.e., individuals  who have a loyal social following and are regarded as experts in their niches, to sell a product/service. Influencer marketing is successful because of the high level of trust that the followers have in a particular influencer, causing their recommendation to be a sort of a social proof for your potential-consumers.
Video Marketing
It's said that an image can convey a thousand words. Multiply that by another one thousand, and you have a video. That is the core of video marketing; a powerful form of marketing which engages your consumers effectively as a part of your marketing strategy.
Video marketing uses videos for advertising and informing audiences about your product/service and helps increase engagement on your online channels, allowing you to reach people through a modern medium.